SimplyMyBest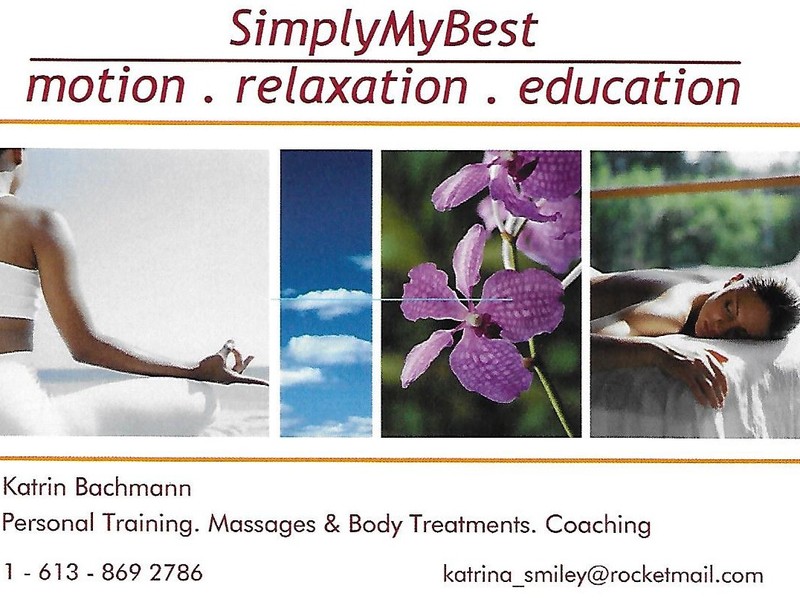 Address
570 Bayview Drive
Woodlawn, Ontario, Canada
K0A3M0
Contact
Phone:
613 869 2786
Email:
katrin.motion@gmail.com
For almost 20 years I am working in the field of Fitness & Wellness. Born and raised in Germany, I came to Canada 10 years ago, just to continue doing what I am best at: supporting my clients to achieve their goals for health & fitness. I am a Certified Personal Trainer, Group Instructor, Massage Practitioner and mother of two awesome sons :-). I am working from the gym at the Northwind Center in Constance Bay, but you can also come to my house or I can service you at your home - where ever you feel the most secure and comfortable. No matter if you want to loose weight, gain muscles, need some support after an injury or just simply don't know how to get "in shape" - don't hesitate, contact me and we will figure out, how I can help you best. 
Please log-in or create an account.