Window Guru Inc.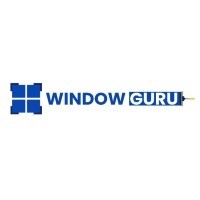 Address
281 Sceptre Way
Ottawa, Ontario, Canada
K2V 0C6
Contact
Phone:
613-263-4878
Email:
info@windowguru.ca
Website:
https://www.windowguru.ca/
Facebook:
https://www.facebook.com/windowguruinc
Ottawa's Leading Window Cleaners - Window Guru
Window Guru is a full-service window cleaning company serving Canada's Capital city Ottawa. We offer a wide variety of cleaning services to fit both residential and commercial properties. include window cleaning, gutter cleaning, eaves cleaning, siding cleaning, etc.
The Ottawa window cleaners at Window Guru are skilled and dedicated to providing the best window cleaning services for you. For more information, please visit Window Guru Cleaning Company Website!
Please log-in or create an account.